Architectuur met Kwaliteit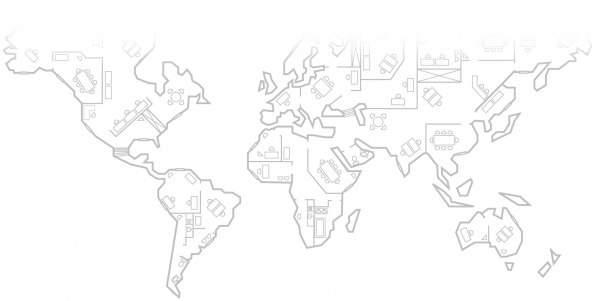 World-Architects.com - het toonaangevende netwerk van belangrijke architecten, landschapsarchitecten, ingenieurs, binnenhuisarchitecten, lichtontwerpers en architectuurfotografen - vormt de schakel tussen designers, opdrachtgevers en de industrie met als doel kwalitatief hoogwaardige architectuur te stimuleren.
Naast ruim 2.000 bureauprofielen uit meer dan 40 landen bieden de rubrieken Vacatures, Producten en Agenda regelmatig waardevolle informatie voor veeleisende professionals. De redactieleden van eMagazine doen wekelijks verslag over het allernieuwste op architectuurgebied.
De kantoorprofielen worden zorgvuldig volgens uniforme criteria zoals professionaliteit, uniekheid en ontwerpkwaliteit geselecteerd en op overzichtelijke pagina's gepresenteerd, waardoor bezoekers gemakkelijk toegang hebben tot belangrijke informatie. [Ingrid: combinatie van Engelse en Duitse versie] Wat heeft het architectenbureau gebouwd? Welke prijsvragen heeft het gewonnen? Welke onderscheidingen heeft het team gekregen? Waar zijn hun gebouwen en projecten gepubliceerd?
World-Architects.com beschikt over een netwerk van plaatselijke editors, recensenten en designers in ruim 15 landen en publiceert de inhoud in de betreffende landstaal en in het Engels, wat de toegang tot de inhoud op zowel internationaal als lokaal niveau vereenvoudigt. world-architects.com wordt gepubliceerd door PSA Publishers, dat in Zürich is gevestigd en in 1994 werd opgericht.
World-Architects.com is een onmisbaar communicatiemiddel en een centraal medium voor iedereen die goede architectuur ontwerpt, maakt, stimuleert en overdraagt.
Neem contact met ons op!
Anderen over ons
"Surprisingly many interesting young and emerging architects in the selection!"
Süddeutsche Zeitung (Newspaper), Germany
"We love world-architects.com, because it keeps us informed and makes us a part of a major international network".
Prof. Dipl. Ing. Ruth Berktold, Yes architecture, München
"I have been amazed by how many inquiries we receive via world-architects.com - from genuine prospective clients to editors wanting to publish our projects, and, of course, from young talented architects looking for work."
Belmont Freeman, Belmont Freeman Architects, New York City
"The world-architects.com site allows me to send the client links to the firms I know and even to search for new architectural firms whose work and experience might be just what my client is looking for."
Margery Perlmutter, Land Use Lawyer, New York
"I'm just preparing a proposal for an investor who selected us on world-architetcs.com"
Olivier Périer, Urban Platform, Brussels
"The perfect place for real estate developers to find the right architect."
Schöner Wohnen (Magazine), Switzerland
Vertel jouw eigen mening over ons