World-Architects – A Network of Professionals
More than an online platform – World-Architects is a membership-based, premium network of selected contemporary architects and building professionals, advocating quality in architecture. In addition to the 21 national and regional online platforms with over 3'000 Office Profiles and 30'000 building projects, World-Architects maintains strong personal relationships with architects and building professionals all over the world.
An international team of experts and curators are constantly looking for new formats for architects and building professionals to actively promote the dialogue in architecture. Whether guided tours for leading industry events, panel discussions on special topics, tailor made showcases at trade fairs or awards for young architects, one thing constantly remains the same: The highest demand for quality on all formats.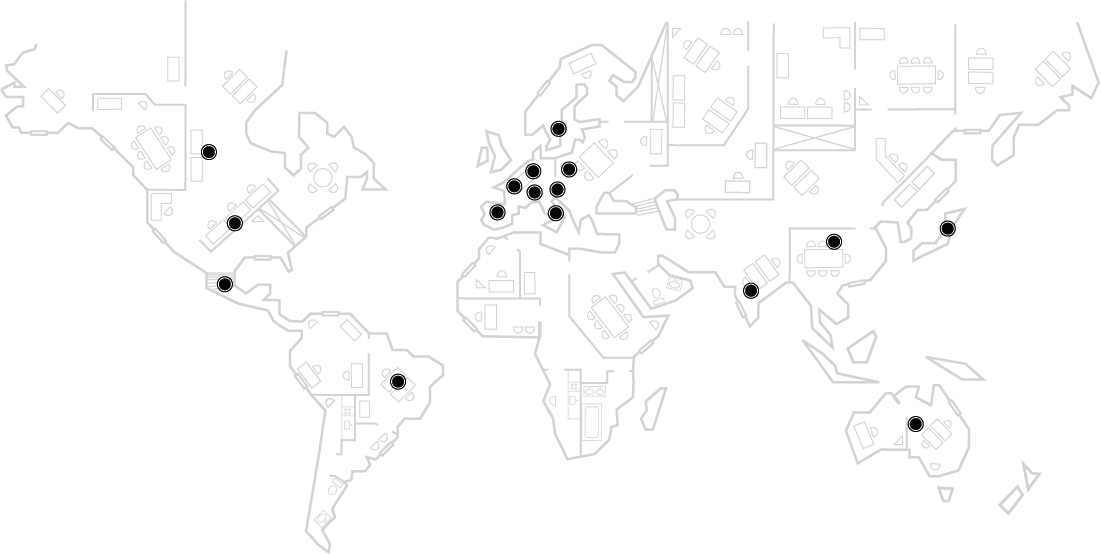 Fairs & Events with World-Architects
Light+Building Guided Tours & Luminale Tours 2018

March 18 - 22, 2018

Free Light+Building Guided Tours with 12 international lighting designers and experts – World-Architects organizes Guided Tours with Ulrike Brandi, Thomas Mika, Carla Wilkins, Wilfried Kramb, Rafael Gallego, Prof. Michael F Rohde, Iris und Michael Podgorschek, Daniel Tschudy, Birgit Walter, Thomas Geuder and Martina Metzner. The tours will start at the Outlook Lounge and last approximately 2 hours. Each of them will show you individual highlights at Light+Building in Frankfurt from 18 to 22 March 2018.
Awards in Partnership with World-Architects
YTAA Young Talent Architecture Award 2018

2018

The Young Talent Architecture Award (YTAA) is organized by the Fundació Mies van der Rohe with the support of the Creative Europe programme as an extension of the European Union Prize for Contemporary Architecture - Mies van der Rohe Award, and World-Architects as Founding Partner. By bringing together the most talented graduates and the best architecture firms and institutions, the Winners of the YTAA will have the chance to find comprehensive strategies enhancing synergies and complementarities with the firms and institutions of their interest.
Paperworld Future Office Special Show 2018

January 27 - 30, 2018

Meeting point office of the future - Today more than ever before, creating a good office workplace is a challenge for planners. The demands on the working environment have increased enormously in recent years. Not least, the digitisation of work has simplified many tasks and made others superfluous, but it also requires a new infrastructure. Furthermore, the ongoing digitisation of buildings allows conditions at one's workplace that could hardly be more individual. Architects, interior designers, designers, clients, and facility managers - they all come together in the field of office planning. This requires precise mutual coordination. Today and all the more so in the "Future Office".
Domotex Guided Tours 2018

January 12 - 15, 2018

Free Guided Tours with 9 Architects, Designers and Journalists – in cooperation with Deutsche Messe World-Architects organised 8 DOMOTEX Guided Tours featuring UNIQUE YOUNIVERSE with Susanne Schmidhuber, Peter Ippolito, Fabian Scheurer, Veronika Aumann, Julia Schneider, Jürgen Mayer H, Julius Reimann, NuThinkers and Thomas Geuder. Each of them showed highlights at DOMOTEX 2018, the leading trade fair for floor coverings. The tours were held in english or german language, started in Special Area "Framing Trends" Hall 9 | B36 and lasted approximately 2 hours.
Heimtextil Guided Tours 2018

January 9 - 12, 2018

Free Guided Tours with 7 Architects, Designers and Journalists – in cooperation with Messe Frankfurt World-Architects organised Guided Tours with Alexander Brenner, Jana Vonofakos, Sabine Krumrey, Lien Tran, Dorothee Maier and Lisa Pavitschitz. Each of them showed highlights at Heimtextil 2018, the leading trade fair for home and contract textiles. The tours were held in english or german language, started in Hall 4.2 | X50 at the Interior.Architecture.Hospitality Salon Area and lasted approximately 2 hours.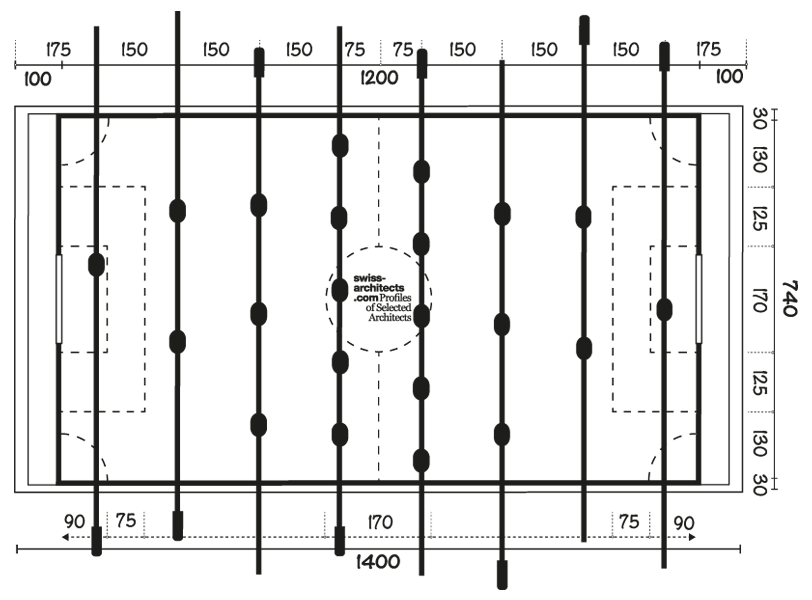 Swiss-Architects Töggeli Cup 2017

November 25, 2017

Beim ersten Swiss-Architects Töggeli Cup kämpften 20 Architekten-Teams um den Sieg in zwei Spielklassen. Die Gewinner 2017 sind das Team von Arndt Geiger Herrmann in der «Champions League» und das Team von A.D.P. Walter Ramseier Partner in der «Challenge League».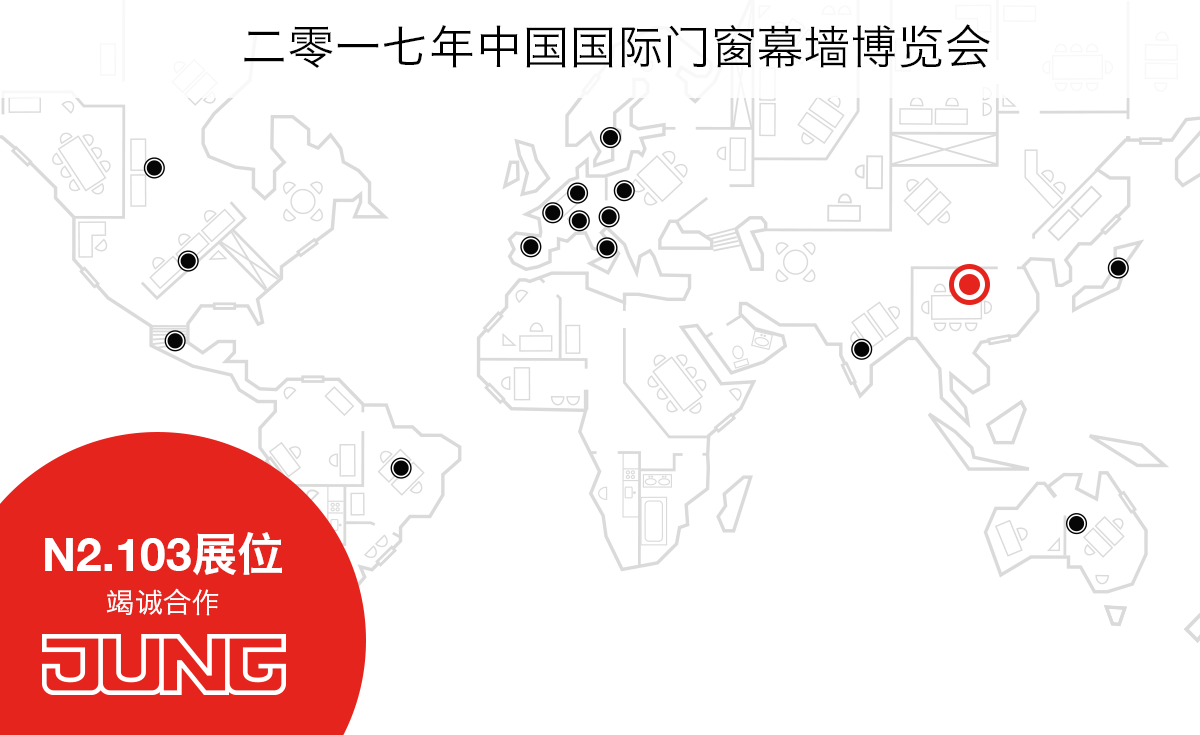 Fenestration Bau China 2017

November 7-10, 2017

Let's talk about Chinese architecture – FENESTRATION China is the leading trade fair for window, door and façade solutions in China. The fair showcases product innovations and promotes business exchange between manufacturers, project developers, architects and planners. It is the place to be for industry specialists.